This stunning county epitomises Ireland for many visitors and its rugged landscape and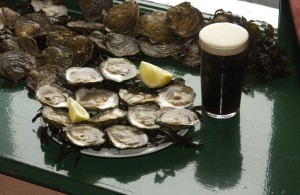 cold, clean, Atlantic waters produce some exceptional foods. Fish and seafood abound and reverentially respected specialities include some of the best smoked salmon you'll eat anywhere  and, of course, the seasonal native oyster ostrea edulis, also known as European flat oysters or simply Galway oysters. Then there is seaweed, which not only has a long history of usefulness to coastal communities but, along with other foraged foods, is now playing a starring role on many a carefully crafted restaurant plate.
On the land, the iconic food of the area is Connemara Hill Lamb, a seasonal product and one of only a handful of Irish foods to have European Protected Geographical Indication (PGI) status.
Galway seems to be constantly in celebration and its vibrant food culture is thriving, thanks to  some very committed movers and shakers, evident through initiatives such as the Galway Food Festival (17-21 April 2014), Connemara Mussel Festival (2-4 May 2014), Oyster Festivals (Clarenbridge and Galway, both September), and Bake Fest Galway (4-5 Oct 2014).
HIDDEN GEMS

The Heron's Rest B&B Longwalk, Spanish Arch (www.theheronsrest.com)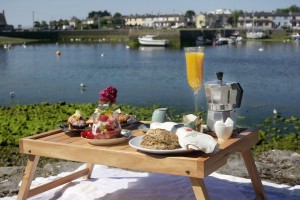 Sorcha Molloy's delightful B&B enjoys the best location in Galway city – close to Spanish Arch, yet quietly situated with sea and river views. Delicious things for breakfast; afternoon tea and gourmet picnic baskets available on request.
Corrib Tea Rooms & Guest Accommodation Woodquay (www.corribhouse.com)
Victoria and David Bohan's handsome Georgian house is one of Galway's most special daytime dining destinations and most of the stylish guest rooms have river views.
The Huntsman Inn, College Road (www.huntsmaninn.com).
Hardly hidden (it's near the roundabout just below the G Hotel) but Stephen Francis's neat, floriferous pub/restaurant/B&B is well worth considering for quality, value & carefully cooked local fare (and craft beers).

KITCHEN HEROES
* Seamus & Kevin Sheridan, Sheridans Cheesemongers (www.sheridanscheesemongers.com)
The brothers' contribution to the development of a strong food culture in Galway and throughout Ireland is unique; going far beyond nurturing the artisan cheese sector.

*JPMcMahon & Drigin Gaffey (eatgalway.ie)
Owners of Galway's most talked about restaurant Aniar and its sister businesses Eat @ Massimo and Cava Bodega and general movers and shakers. Among many other things, JP is Chairman of the Galway Food Festival steering committee.

*Enda McEvoy, the original head chef at Aniar; at the time of writing he is shortly due to open a new city centre restaurant, Loam.

*Aoibheann McNamara, owner of the Spanish Arch trio – Ard Bia, Ard Bia  & Nimmo's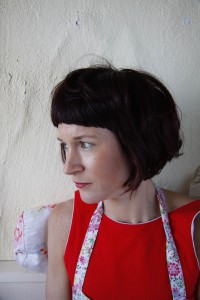 - aiming to provide food that is 'Great for Galway', the back of menus make even more interesting reading than the front; also author, with Aoife Carrigy, of the superb Ard Bia Cookbook.

*Michael O'Meara, chef and co-owner, with his wife Sinead Hughes, of Oscars Seafood Bistro; one of Galway's most creative chefs and also a talented photographer.

*Hishashi Kumagai ('Kuma'), gifted Japanese chef at RAW restaurant (Radisson Galway); this quietly influential chef has had a following in the West for many years.

*Michael O'Grady, proprietor-chef at O'Grady's on the Pier, Barna and Kirwans Lane Restaurant & Seafood Bar, in the city; one of Galway's food pioneers – and he always credits his father, who ran the original O'Grady's in Clifden.

*Fergus O'Halloran, MD at The Twelve, Barna, and wine supremo among many other talents; his development of the hotel to include a gastro-bar, bakery and artisan food store, along with fine dining, wine events and much more, is inspirational.

*Jess Murphy, New Zealander chef and co-owner, with her husband David, of the quirky Kai Café & Restaurant 'where good food lives' and suppliers are king.

*Tim O'Sullivan, Head Chef at Renvyle House Hotel
Making the most of the wonderful seasonal foods from the locality comes naturally to this Euro-Toques chef.

*Ruairi & Marie-Therese de Blacam, Inis Meáin Restaurant & Suites
In putting the Aran Islands on the international culinary map, the couple have shown the power of introducing a fresh new style while also holding a deep respect for tradition, especially in food production.

*Vilma Congaile, Tigh Congaile Inis Meain
A great natural cook, Guatemalan-born Vilma was using sea vegetables way ahead of the trend (even Myrtle Allen has travelled here to sample Vilma's sea vegetable soup).
LOCAL FOODS

Seafood
Seafood reigns supreme on the Galway food scene, with fresh supplies of fish coming into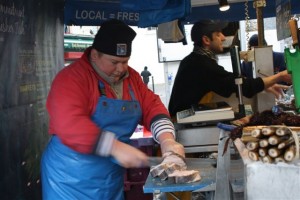 the port of Rossaveal daily. The Seafood Centre (www.galwaybayseafoods.com) at New Docks is a family-run shop with its own salmon smoke house and cookery school; Stephane Griesbach not only sells locally sourced, wild Irish fish at the highly regarded Gannet Fishmongers at Eyre Square S.C.& Galway Farmers' Market, but also created an informative fish-focused website (www.fishmongers.ie). Owner Patrick O'Malley's own vessel supplies The Fisherman at Galway S.C.; and Ali's Fish Shop, Henry Street Galway and Barna, is popular for its customer service as much as the range of fresh local fish.
The famed Galway oysters crown the area's seafood specialities, and Kelly Galway Oysters (www.kellyoysters.com) of Kilcolgan supply them to top hotels and restaurants in Ireland and abroad, including Rick Stein. They are traditionally packed in seaweed, a product now in great demand; sustainably harvested suppliers include Inis Mor native Máirtín Concannon's company Blath na Mara (www.blathnamara.ie), offering both edible and spa seaweeds online. But smoked salmon is the top prize for many visitors and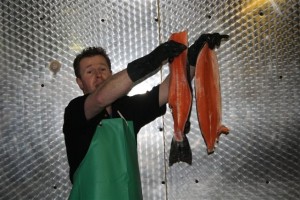 leading smokers include Graham Roberts, of the visitor-friendly Connemara Smokehouse (www.smokehouse.ie) near Ballyconneely who specialises in traditional smoked fish, notably wild and organic salmon. At Kinvara Smoked Salmon (www.kinvarasmokedsalmon.com), Declan Droney's well distributed products are made with Clare Island Organic Salmon and noted for firm flesh and subtle smoking.
Mussels are produced in the deep waters of Killary Harbour, where pioneers Simon and Kate Kennedy established Killary Fjord Shellfish (killaryfjordshellfish.com) in 1989. A more unlikely find near Rossaveal is Connemara Abalone (www.abalone.ie). Cindy O'Brien has been farming this exotic shellfish since 2002 – although mainly for export, it's popular for Chinese New Year and sometimes showcased on local menus.
Connemara Hill Lamb (www.connemarahilllamb.ie) is an exceptional  seasonal (late
summer/autumn) product with a unique 'terrroir' flavour, and one of the very few Irish foods to have European Protected Geographical Indication (PGI) status; look out for it on menus and at local butchers, notably McGeoughs Connemara Fine Foods, Oughterard (www.connemarafinefoods.ie). Established by Eamonn McGeough in 1971, his son James – a German-trained master butcher – now produces unique air-dried and smoked meats and salamis. Other outstanding meats are produced at Athenry by artisan farmer Ronan Byrne, aka The Friendly Farmer (www.thefriendlyfarmer.blogspot.com). He specialises in 'pasture rearing' of chickens, ducks, turkeys, geese, and saddleback pigs.
Good baking abounds in Galway: on Kirwan's Lane, Emer Murray's delightful
contemporary bakery and café, Goyas (www.goyas.ie) is well known for terrific baking; nearby, at Griffin's Bakery & Tea Rooms (www.griffinsbakery.com) on Shop Street, fourth-generation baker Jimmy Griffin's Artisan range includes a collection of 'Galway' bread – try the whiskey brack! Fintan and Michelle Hyland's Gourmet Tart Co (www.gourmettartco.com) started as a French-style bakery using artisan techniques, and is now a foodie haven of bakery, deli, and gourmet food shop (Lr Abbeygate Street & other locations, with restaurant in Salthill).
Further west, The Twelve at Barna (www.thetwelvehotel.ie) produces freshly baked pizzas, breads, cakes and pastries in the bakery, for sale and featuring on Pins Bar menus.
The town of Athenry is blessed with two great bakeries: former dairy farmers Paul and Siobhan Lawless are now famous for their Foods of Athenry range (www.foodsofathenry.ie)… healthily delicious home bakes with no additives; and Cathal O'Malley and Fiona King converted the atmospheric Old Barracks (www.oldbarracks.ie) as a restaurant and bakery in 2010. Popular with those who enjoy the home baking and well-sourced foods, including home-reared meats, it has story to tell… just ask about the Galway Plate.
Drinks
Seek out include the wonderful Solaris Botanicals (www.solarisbotanicals.com) organic and herbal teas blended for discerning, health-conscious tea-lovers by medical herbalists Jorg Muller and Karin Wieland. Other local drinks include the range of beers made at Galway's first craft brewery at the Oslo pub, Salthill, Galway Bay Brewery (www.winefoodbeer.com/brewery).
SHOPS

* Sheridans Cheesemongers, Churchyard Street (www.sheridanscheesemongers.com). Synonymous with good cheese in Ireland, Sheridans' business originated in Galway, where the current premises incorporate a wine bar as well as the shop selling their incomparable cheeses and other speciality foods. Also still selling from their original stall at the Saturday Galway Farmers' Market and other markets.

*McCambridges Shop Street (www.mccambridges.com). First port of call for many food lovers visiting Galway.

*Mortons of Galway, Lower Salthill (www.mortonsofgalway.ie). Eric Morton's long experience in premium retail shows in the selectivity of this fine shop; great deli foods, all made from scratch. A one-stop shop.

*Joyce's Supermarket, Knocknacarra, Salthill. One of a small family-owned chain of supermarkets committed to providing good service and locally sourced food since 1951.

*Connemara Hamper, Clifden (www.connemarahamper.com); Eileen and Leo Halliday's well-stocked little shop sells handmade Connemara baskets and excellent artisan products, mainly Irish.

*'Enjoy' at White Gables, Moycullen (www.whitegables.com); beside their long-established restaurant, Kevin and Ann Dunne's lovely deli/bakery offers a welcome range of home-cooked foods, breads and cakes for sale – and a café, 'Enjoy More'.
Pubs

*In Connemara, overlooking Roundstone's harbour, the famous family-owned traditional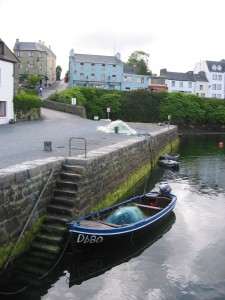 bar O'Dowds (www.odowdsseafoodbar.com) has a cosy open fire, seafood restaurant and summer café.
*John J Burke & Sons, Clonbur (www.burkes-clonbur.com) is a legendary pub with record-breaking brown trout mounted on the walls.
Enjoy eating native oysters on their home patch at the atmospheric waterside *Moran's Oyster Cottage, Kilcolgan (www.moransoystercottage.com) Kinvara's *Pier Head Bar & Restaurant (www.pierhead.ie) offers good seafood on the quayside.
*Tigh Neachtain, Cross Street (www.tighneachtain.co) is one of Galway city's oldest bars: great charm, an open fire, music sessions at the drop of a hat – and upstairs, a very interesting restaurant, Artisan (www.artisangalway.com).
Hotels

*The Ardilaun Hotel Taylors Hill (www.theardilaunhotel.ie), for Afternoon Tea

*Cashel House Hotel Cashel  (www.cashel-house-hotel.com); cosy and restoring for bar lunches or afternoon tea. Wonderful gardens.

*Ballynahinch Castle, Recess (www.ballynahinch-castle.com); a favourite lunch stop; huge open fires, excellent local food.

*Lough Inagh Lodge, Recess (www.loughinaghlodgehotel.ie) ; hospitable small hotel; appealing bar, welcoming open fires.

*Renvyle House Hotel, Renvyle (www.renvyle.com); famous Lutyens-esque house with quirky charm and delicious food; perfect for a break when touring.
*Inishbofin: Dolphin Hotel & Restaurant, Inishbofin House Hotel & Spa or Murrays Doonmore Hotel all do good daytime food
All day food

CITY – An Cupan Tae (www.cupantae.eu), old-style tea room at Spanish Arch; Ard Bia Café, Spanish Arch; Corrib Tea Rooms, Woodquay; Goya's, Kirwan's Lane; McCambridge's Café, Shop Street; Gourmet Tart, Salthill; Kai Café, Sea Road; The Kitchen, Spanish Arch (at Galway City Museum); McDonagh's Seafood House, Quay Street (www.mcdonaghs.net; traditional fish & chips)

COUNTY – Old Barracks, Athenry (www.oldbarracks.ie); Mitchell's, Clifden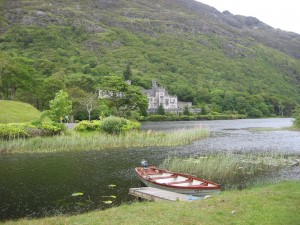 (www.mitchellsrestaurantclifden.com), delicious food includes excellent seafood, outstanding service; Steam Café Clifden, interesting food has that special fresh, home cooked flavour; The Gallery Café and Restaurant, Gort, famously quirky; Blackberry Café Leenane (blackberryrestaurant.ie); Kylemore Abbey Letterfrack (www.kylemoreabbey.com), big & busy but the food may surprise you; Enjoy at White Gables, Moycullen; Pearla na Mara, Oranmore (pearlanamara.ie) sweetly run café, restaurant and takeaway; Brigit's Garden Café Roscahill, near Oughterard (www.brigitsgarden.ie), destination gardens and café specialising in wholesome homemade food; An Builin Blasta, Ceardlann Craft & Design Centre Spiddal (www.spiddalcrafts.ie); Teach an Tae Tea Rooms & Café, Inis Oirr; Teach nan Phaidi Inis Mor