Savour the delicious treats that Wexford's fertile land offers and discover some of the region's culinary gems
A favourite holiday destination for Irish families, Wexford is blessed with a benign climate and can boast Ireland's sunniest coastline, lush river valleys and fertile farmland. While Wicklow may claim the title 'Garden of Ireland', the kitchen garden – and, especially, the fruit garden – is seen at its best in Wexford, which is most famous for its soft fruit production. In summer, roadside stalls all over the country tempt passers-by with 'Wexford strawberries', and the abundant supply of quality produce has inspired entrepreneurs in the region to specialise in fruit products too, accompanied by good baking, a legacy of the area's long history of grain production and milling.
With ports like Kilmore Quay and Duncannon supplying fresh fish and shellfish daily, seafood is in great demand at pubs and restaurants along the coast, and both sea angling and river fishing are a big attraction to visitors. But meats get their fair share of the limelight too, with Slaney Valley lamb, for example, proudly featured on menus throughout Ireland, and some top quality pork products now earning a national reputation.  Dairy products, including artisan ice-creams, are equally successful and you'll also find some of Ireland's finest and longest established farmhouse cheeses here, notably the Carrigbyrne range, produced on one of the country's most environmentally-friendly farms.
Historical and food-related places of interest are exceptionally wide ranging in Wexford and there is plenty to keep you here longer than you thought, with highlights including the Dunbrody Famine Ship and the Irish Agricultural Museum at Johnstown Castle & Gardens as well as the unusual thatched windmill, Colclough Walled Garden, and Kilmore Quay. Annual events of note include the Kilmore Quay Seafood Festival (www.kilmorequayseafoodfestival.com; 4-day event beginning 1 July).

HIDDEN GEMS  – special places to stay
Archways B&B Tagoat, Rosslare (www.thearchways.ie) Seasonal, local and home produced is the ethos at Eileen and chef Chris Hadlington's smart modern B&B. Dinner is a real treat: Chris's own rare breed pork may well be on the menu. Great food and genuine hospitality – one to seek out.
Killiane Castle Drinagh (www.killianecastle.com) Perfect for stressed townies, Kathleen and Jack Mernagh's magical farm B&B is ideal for those with children in tow – a real castle, a seventeenth century house to stay in, and lots to do.
Rathspeck Manor Rathaspeck (www.rathaspeckmanor.ie) Surrounded by parkland and a Par 3 golf course, Betty O'Kennedy-Cuddihy's warm and welcoming Georgian home offers very pleasing accommodation and local produce for breakfast – plus Betty's personal dinner recommendations.
Glendine House Arthurstown (www.glendinehouse.com) Comfortable, hospitable and reasonably priced, Ann and Tom Crosbie's large nineteenth century farmhouse enjoys magnificent views across the Suir estuary; with sandy beaches nearby, an enclosed playground and great breakfasts, it's ideal for a family holiday.
Kilmokea House & Gardens Campile  (www.kilmokea.com) Especially appealing in early summer, Mark and Emma Hewlett's peaceful and relaxing late Georgian country house offers home produce in the Pink Teacup Café (daytime) and the Peacock Dining Room.
Ballinkeele House Enniscorthy (www.ballinkeele.ie) Although grand – this handsome listed building is set in 350 acres of parkland, game-filled woods and farmland – the Maher family home has a hospitable and down-to-earth atmosphere, and Margaret is a keen Euro-Toques cook.
Woodlands Country B&B
Gorey (www.woodlandscountryhouse.com) Easy to find yet secluded, John and Philomena O'Sullivan's charming creeper-clad mid-nineteenth country house offers woodlands, a river, even a small lake – also big log fires, antiques and good food.


Hospitality HEROES
The Kelly Family Kellys Hotel, Rosslare (www.kellys.ie) The hospitality gene runs deep and strong in the Kelly family, where fifth generation Laura Kelly has recently joined her father Bill and grandmother, Breda Kelly, to help run this remarkable beachside institution. Excellent local food from executive chef Eugene O'Callaghan and team and outstanding wines, some from brother-in-law Vincent Avril in Chateauneuf-du-Pape.
The Bowe Family Marlfield House, Gorey, Dungarvan (www.marlfieldhouse.com) Mary and Ray Bowe opened this former residence of the Earls of Courtown as an hotel in 1978 and their daughters, Margaret and Laura Bowe, now continue the family tradition of hospitality. Dining is a memorable experience in Marlfield's fine restaurant, overlooking an immaculate kitchen garden that is a delight to the eye and provides the kitchen with a wide range of fresh produce.
Kevin Dundon Dunbrody House & Cookery School, Arthurstown (www.dunbrodyhouse.com) A great ambassador for Wexford food in Ireland and abroad, celebrated chef Kevin Dundon has earned fame through tireless work (TV, books, a US restaurant, Dunbrody House itself) and a heartfelt commitment to local food, cooked with style when in season. What's not to love?
Warren Gillen Cistin Eile, Sth Main Street, Wexford Town (+353 (0)53 912 1616) Something of an unsung hero, Warren Gillen was a great supporter of local and artisan producers long before it became popular. His short, interesting menus are strongly seasonal, cooking is deceptively simple and value outstanding.
Billy Whitty Aldridge Lodge, Duncannon (www.aldridgelodge.com) Euro-Toques chef Billy Whitty and partner Joanne Harding have created a dining destination at their modern restaurant with rooms. Billy's menus trumpet the locality with home-grown veg and seasonal produce. His father, Tommy, supplies the Duncannon crab and lobster, free-range pork comes from his sister, Wendy, and there's homemade bread for sale too. Food doesn't get much more local than this.
Liam Forde Forde's Restaurant, Crescent Quay, Wexford Town (www.wex.fordesrestaurant.com) For over a decade Liam Forde has pleased Wexford diners at this harbourside restaurant with consistently good cooking and great hospitality.
LOCAL FOODS/PRODUCERS

Seafood
The fresh fish and seafood that takes pride of place on so many Wexford menus is landed mainly at the quiet harbour of Duncannon and bustling, picturesque Kilmore Quay, where there are fish production facilities, shops and restaurants – notably Crazy Crab harbourside café (www.crazycrab.ie) and The Silver Fox (www.silverfox.ie).
Fruit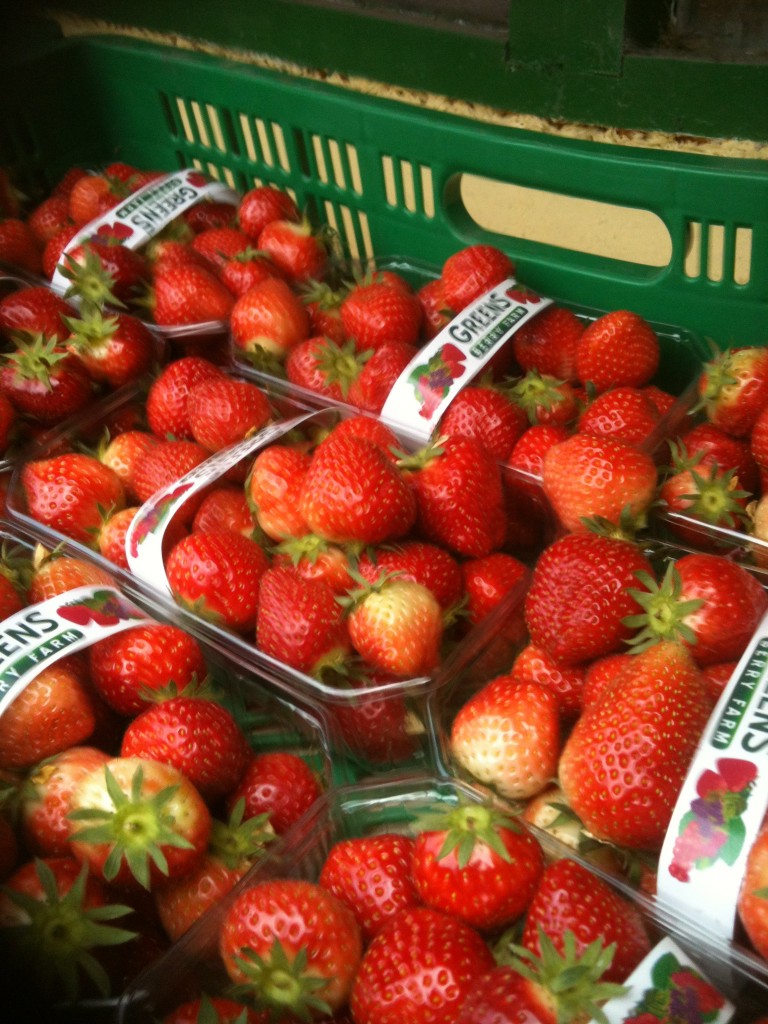 Greens Berry Farm (www.greensberryfarm.ie) The major soft fruit producers of the area; over 50 per cent of the total production is sold through their two farm shops.
Ballycross Apple Farm (www.ballycross.com) The von Engelbrechten family produce a range of single variety and mixed pressed juices, whole fruit and other products. Shop and waffle bar.
Wexford Home Preserves (www.wexfordpreserves.ie) Traditional preserves first made by Ellen O'Leary in her kitchen in 1988 and now produced by her nephew Tom and his wife Laura; widely retailed in the area and features on some menus.
Meats & dairy
Slaney Valley Meats Now a successful brand, 'Slaney Valley' meats are produced on some of Ireland's lushest pastures. The lamb in particular is seen on menus countrywide and, easy to distinguish from the lean mountain lamb produced in rugged upland conditions, the cuts are larger with tender flesh.
O'Neills Dry Cure Bacon (www.oneillsbacon.ie) Pat O'Neill's dry cured bacon is widely sought after and features on some of the best menus. Available from butchers and stores in the south-east and also from Sugar & Spice in Bunclody (see right), another O'Neill family business.
Tinnock Farm Produce (Tel: +353 (0)87 220 3300) Peggy Gaffney and John Murphy's homemade butter and buttermilk are unusual – and well worth seeking out for a reminder of the flavour that dairy foods used to have.
Carrigbyrne Cheese (www.carrigbyrne.ie) Paddy and Juliet Berridge are among Ireland's longest-established cheesemakers. Products include the multi-award winning brie style St Killian; made with pasteurised milk from their own herd and vegetarian rennet, it is sold in a trademark hexagonal box. The astonishing range of environmentally-friendly initiatives undertaken at Carrigbyrne has also attracted due recognition.
Killowen Farm Yogurt  (www.killowen.ie) Nicholas and Judith Dunne have been making their well known sharply-flavoured bio-live  yogurt for over a quarter of a century. Made from the full-fat milk of a single herd, and available in fruit flavours, this creamy, free-from product is sold at selected markets and widely retailed.
Featherbed Farm Ice Cream (www.featherbedfarm.ie) Brothers Paul and Simon Cooper's handmade free-from ice-cream is made on the farm, using the milk from their own cows in an evolving range of flavours. Retailed and on menus in the area.
Paganini Ice Cream (www.paganini.ie) Thomas Murphy's Italian style ice-cream and desserts are widely distributed.
BAKING
Uncle Aidan's Flour, Ballindaggin  (www.facebook.com/BallyminaneMills; (Tel: +353 (0)53 925 5162) Local wheat, stoneground by successful Dragon's Den participant John Murphy at his family's restored Ballyminane Mills watermill on the Urrin River.
Stable Diet (www.stablediet.com) 'Nature knows best' is the motto at Katherine Carroll's famous 'free-from' bakery; the range is produced at Yoletown and widely retailed; shop and café in Wexford.
SHOPS and cafés
Kellys Café (+053 (0)916 8800) The hot new daytime destination in the Wexford area. This bright and stylish café with speciality food and wine store in Meadows & Byrne is an outpost of the legendary Kellys Hotel and bears all of the parent business's hallmarks of quality and originality.
La Dolce Vita (Tel: +053 (0)917 0806) Destination Italian café and shop (midweek daytime, evening Fri/Sat).
Stable Diet (www.stablediet.com) Katherine Carroll's popular bakery and café specialises in free-from products.
Kate's Farm Shop  (www.facebook.com/pages/Kates-farm-Shop) Kate and Ollie O'Mahony's hugely popular drive-in shop on edge of town  (off N25), is well stocked with an outstanding selection of local and artisan foods.
Greenacres (www.greenacres.ie) A complex that includes a wine shop, deli, the creative seasonally-aware Greenacres Bistro (day and evening), and an impressive modern art gallery. Wine buffs will relish the wine shop (2,500 bottles), private tasting room and fine wine vault.
In A Nutshell (+053 (0)51 422 777) 'Chemically treated or pre-prepared foods are not welcome' at Philip and Patsy Rogers' renowned emporium  – café, shop and deli – where everything is freshly made every day.
Partridges Artisan Café & Food Shop (www.partridges.ie) An attractively presented daytime business with quality fare in the café and a speciality food shop offering carefully selected artisan foods from Ireland and beyond.
Sugar & Spice (Tel: +053 (0)53 937 6388) Charming old world home bakery, café and 'foodhall' run by Mary O'Neill, whose husband Pat produces O'Neills Dry Cure Bacon.
GREAT FOOD PUBS

The Lobster Pot (www.lobsterpotwexford.com) The catch dictates daily seafood specials at Ciaran and Anne Hearne's handsome country pub. Simple, carefully prepared meals are served in the bar, plus an extensive evening menu. Don't miss the house chowder.
Roches Bar (www.rochesbar.com) Bob and Eileen Roche's fine traditional bar serves the local community (and discerning visitors) well, offering something for everyone – and a beer garden for fine weather. The family's destination restaurant, Sqigl (www.sqiglrestaurant.com), is next door.
Thomas Moore Tavern (www.thomasmooretavern.ie) A bar menu and casual bistro fare showcase local produce in what claims to be Wexford's oldest pub, recently refurbished by the Wright family.
The Local Pub (www.dunbrodyhouse.com) Kevin Dundon's new 'old' pub (restricted hours), in a former coach house, is a rustic bar with an authentic rural pub ambience and wholesome, hearty fare.