Highlights from a great day spent with like-minded foodies in Co Wicklow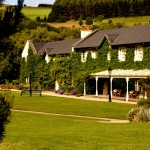 Culminating, in a magnificent outdoor dinner showcasing the best of Irish speciality produce from 13 counties, the second Food Summer School (30th August 2012) was an inspiring and informative event hosted by the TASTE Council in association with Bord Bia, at BrookLodge Hotel, Co Wicklow.
Did you know:
'Irish farmhouse cheese' could be made using imported curds?
That a producer could even import cheese, add ingredients and then sell it as 'Irish'?
Or that a 'handmade apple tart' could be assembled by hand – yet use tinned apples?
Or that – despite the huge amount of regulation relating to organic production – seeing the word 'organic' on a product means nothing in itself? To be sure that it's the genuine article, you must look for the term '

certified organic'

plus accompanying details.
Examples like these vividly illustrate the vital importance of topics presented under the umbrella title of The Future is Food – Signing Up To The Food Story, as the main themes discussed were protective labelling for artisanal foods and the 'artisan' (ie inshore) fishing fleet – and telling 'The True Food Story' through Bord Bia's 'Origin Green initiative.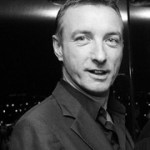 Sessions were chaired by specialists in the area, John McKenna, Suzanne Campbell and Darina Allen and, while it could have proved a dry and academic discussion, nothing organised by the incredibly dedicated and creative TASTE Council team led by Chairman Evan Doyle (BrookLodge Hotel) and Vice-Chairman Kevin Sheridan (Sheridans Cheesemongers) could ever be dull.
Keynote presentations were backed up by high calibre expert panels, chosen for their balance but in every case including passionately committed individuals with an inspiring vision for Irish food – including Evan Doyle and Kevin Sheridan and other members of the TASTE Council of course, also farmers such as Pat Lalor (conventional farmer converted to organic; www.ballardorganicfarm.ie) and fishermen like Michael Murphy (traditional cot fisherman, River Nore)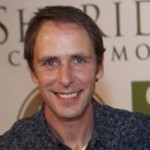 Frank Fleming (www.responsibleirishfish.ie), Martin Shanahan (Fishy Fishy Café, Kinsale, and RTE 'Martin's Mad About Fish'), and other interested parties including Irish Food Writers' Guild Secretary, Aoife Carrigy, speaking on behalf of the consumer with her media hat on.
A balanced range of invited delegates represented every viewpoint from academic (Waterford IT, UCC etc), semi state (Teagasc, FSAI, Enterprise Ireland, Failte Ireland, BIM, Dept of Ag, Fish & Food), and commercial (even including Tesco…), to producers groups (Organic Trust Ltd, Cais) and organisations/associations such as Irish Country Markets, Euro-Toques, Slow Food, and the press (Irish Food Writers' Guild, broadcasting, individual publications). And, while some of us listened diligently and scribbled notes on the back of the day's agenda, the twitterati were hard at work throughout, clicking away and sharing the message with the wider world.
Vitally, there was also a strong presence of well-informed, passionate and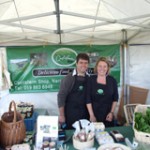 vocal representatives of our best speciality food businesses – people like Con Traas from The Apple Farm, Co Tipperary; Peter and Jenny Young from Castlefarm, Co Kildare; Avril Allshire from Caherbeg Free Range Pork Ltd, Co Cork, Prue Rudd of Prue & Simon's, Co Offaly; Martin Kerrigan from Connemara Hill Lamb, and Denis Carroll of Ring of Kerry Quality Lamb. Also other traditions such as jam makers, including Veronica Molloy from Crossogue Preserves and the irrepressible Helen Gee of G's Gourmet Jams – listed in the Great Taste Awards Top 50 in Britain & Ireland, she's one of the very few heading off to the Golden Fork Awards in London next weekend and we wish her the best of luck!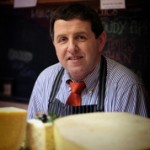 For the most part there seemed to be a remarkable level of consensus of opinion on the topics debated – this became very clear when the subject of GM foods came up. It wasn't on the agenda, but the current controversy over Teagasc GM potato field trials is a hot topic and delegates (including myself) were clearly disgruntled when a question from the floor asking was there not a special value attached to a GM-free status for the country of Ireland was sidestepped by the panel who, by and large, responded to the usefulness (or otherwise – 'difficult to police') of GM free labelling for specific foods. When it came to a show of hands, it was obvious where the feelings of the meeting lay – and, later on, Peter Ward (TASTE Council member and owner of the amazing Country Choice Deli & Café in Nenagh, Co Tipperary) launched an impassioned speech from the floor on the inappropriateness of allowing GM in a country that aims to earn and promote a green image. No better man for the job.
Overall though, a jam-packed day of well-informed debate left a sense of confidence and optimism about the future of Irish speciality foods on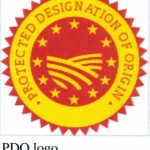 both domestic and international markets. We heard, for example, that although we have only a handful of foods protected through EU PDO/PGI classifications (geographical indications and traditional specialities), there is scope for many more, which could improve our international profile as a food nation and – like other protective labelling schemes – add value for producers.
Main points & highlights emerging from the debate:
Consumer demand is paramount: 'Give the consumer what they want'. ("Not GM! They don't want GM food!" went up the cry and a hand count showed overwhelming agreement)
'Natural', 'Local', and 'Artisan' came up time and again, in varying contexts, as the key words needing definition – not only to protect producers and differentiate authentic products but, the other side of the same coin, to give consumers accurate information about the food they choose to purchase. ("Artisan is about hands-on production – it's not all about scale" said Kevin Sheridan, who also pointed out that labour-intensive work is good for society, and has cultural and tourism benefits. "There's more to value than GDP and we must protect the term 'artisan' to differentiate the layers of food production – not saying others are 'bad', but they are different and accurate labelling adds to the value of the authentic artisan product." )
'Irish Fish From Irish Waters' was generally agreed to have strong appeal as a tag line that could be the basis of labelling to include information on sustainability, seasonality, freshness and taste – while also underscoring wider cultural benefits such as the support of coastal communities. Labelling on processed fish, eg smoked salmon, is already informative but, although not as easy to do, it is needed for fresh fish too and 'terms must be defined'. Martin Shanahan begged chefs 'to stop planning menus first and then ordering fish on the phone – rather see what's available and build on that, including cheap but often overlooked species, such as megrim'…he also pointed out that Irish consumers are less interested in sustainability for itself than 'local, fresh food and its

taste

'. Discussion focused on boats in the 10-15 metre range ('day boats'), which are best able to provide all of those benefits, including sustainability, and need to be supported.
Work with conservation programmes – traditional cot fisherman Michael Murphy told the inspiring story of the recovery of the River Nore salmon stocks, following the drift-net ban which was introduced to protect stocks; although initially resisted by fishermen, they now see and accept the benefits, as both numbers and size of fish in the River Nore have since improved dramatically.
'Telling the story' came up time and again as a key point of interest for consumers, as it did at last year's Food Summer School. People want to know about the product, its origins and the people who produce it.
Engaging with the public – a number of speakers suggested ways in which the food story can be told. Aoife Carrigy quite rightly said that 'chefs and servers can do a lot to engage with consumers and tell the story'. Bord Bia's 'Just Ask!' initiative encourages chefs to use their menus to tell the story – and customers to ask questions about provenance – and this area offers huge potential to promote/showcase local foods and also enhance the dining experience.
'Origin Green' encourages producers to sign up to giving 'The True Food Story', and has similarities to the Green Hospitality Programme, which is based around a commitment to achieving measurable standards in key areas of energy, emissions and waste, plus other areas chosen by individual businesses as suitable for their own targets. Una Fitzgibbon, Director of Marketing Services at Bord Bia, said in her presentation that the aim is for all Irish food and drink manufacturers to sign up for the charter by 2016. Origin Green highlights that "the food story is not just about provenance but also sustainability – and export opportunities, domestic sales, food tourism, employment and much more", and has been welcomed by the TASTE Council. The sustainability message ('we don't inherit from our parents, but borrow from our children') is backed up in a short film featuring the young Carlow actor, Saoirse Ronan, that you may find inspiring or sentimental, depending on your outlook. But, interestingly and on a more factual note, independent research carried out by both the European Commission and Bord Bia recently showed Irish beef and dairy industries to have one of the lowest carbon footprints in Europe. Now that is encouraging.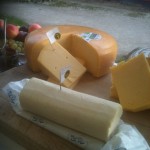 Whew! With all that discussion through a long day, everyone was ready for refreshment at regular intervals.
A beautiful lunch served in the sunny Orchard, where free range hens pecked around, was truly memorable. With magnificent simplicity, it offered the most wonderful spit-roasted organic pork from Gold River Farm just up the road, served with freshly baked baps, home grown mixed leaves, a selection of accompaniments including the most delicious crab apple jelly – and elderflower cordial to drink: perfection!
Later, as darkness fell and log fires blazing in braziers cheered the scene, food producers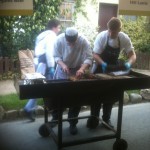 showcasing the best of foods from 13 counties were ranged up opposite long tables set up for dining, and we were all treated to the most impressive tasting dinner: of freshly baked breads with Ballymore farmhouse butter from neighbouring Co Kildare; fish and seafood (wild mackerel and salmon, shellfish…); organic and speciality meats, including mountain lamb from Kerry and Galway; beautiful deep-flavoured organic salads and vegetables; cheeses – including Ralph Haslam's much sought after Mossfield from Co Offaly, The Little Milk Company's new Mature Irish Cheddar with Raw Milk, Imokilly (PDO) and St Tola goats' cheese – and gorgeous desserts from the BrookLodge kitchen, using their own organic produce.
Ah yes, a good day's work indeed – and huge thanks and congratulations to Evan Doyle and all his team. What a performance!