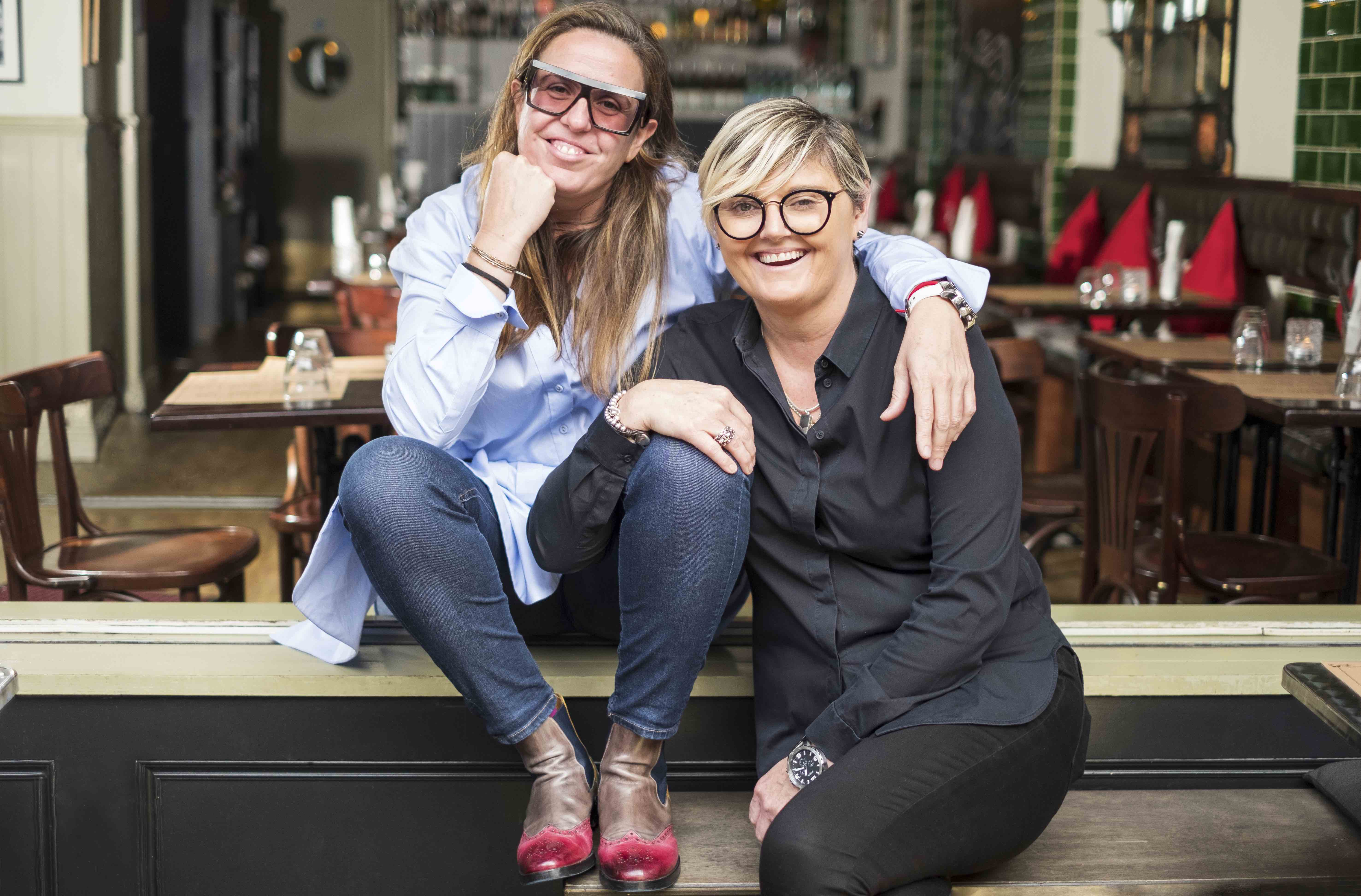 Nobody knows more about Tapas than Anna Cabrera and Vanessa Murphy of the wonderful Dublin destination Las Tapas de Lola. Now – joining the growing band of hugely successful Blasta Books titles – their first cookbook, Tapas, has hit the shelves. In the unlikely event that the idea needs selling, this is the story: "Tapas are the perfect party food and even better icebreakers (great for first dates!). They can be enjoyed at a table or bar or simply as finger food. It's all about sharing. And the best part is that you don't have to commit to one dish – you can sample them all."
It's perfect summer party food for casual entertaining – why not try some of these sample recipes from Tapas:
Pa (bread) amb (with) tomàquet (tomato) is one of the basics when we visit home. It's also a ritual in and of itself and is traditional throughout Catalunya (and in different guises all over Spain). The order of things is important. Some love it with allioli too, others just as it is. When entertaining, we love to pile all the toasted slices of bread with the whole tomatoes, garlic, olive oil and salt (and allioli if the tickle fancies you) on the board. It makes for great drama on your table. Then everyone can dive in and make their own pa amb tomàquet.
1 pa de pagès (typical in Catalunya) or a sourdough boule – it's important for the slice to be nice and long
2 garlic cloves, unpeeled
2 ripe vine tomatoes (the riper, the better)
a pinch of fine sea salt
your favourite extra virgin olive oil
Preheat the grill.
Slice the bread lengthways so that you get four lovely long slices of bread (one slice per person). Toast on both sides under the grill.
Meanwhile, slice the end (butt) off the garlic cloves, but leave the skins on.
To serve, rub the butt of the raw garlic over the slices of toasted bread. Cut a tomato in half and rub that half over the slice of bread – really mush it in. Discard the tomato once used.
Sprinkle with a pinch of salt. Drizzle with olive oil. Ready to go.
Top tip: If you're thinking of using allioli instead of salt and olive oil, we spread the allioli on top of the tomato. DELISH.
Tortilla de patatas (Spanish omelette)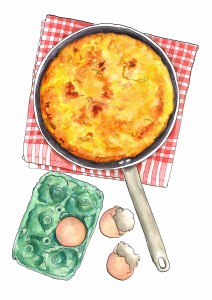 Serves 2–4
Tortilla is a staple throughout Spain. This is the traditional tortilla de patatas (omelette with
potatoes). In Spain, debate rages among family and friends: with or without onion? Dry or gooey? (We love it with onion and just the perfect level of gooiness.)
It's such a versatile dish too. You can add all sorts of flavours to your tortilla should you wish – spinach, artichokes, the list goes on. It's also lovely served with allioli and is best served at room temperature, not straight from the fridge, for optimum flavour.
4 Maris Piper (or waxy) potatoes, peeled and cut into chunks (3cm max)
fine sea salt
olive or sunflower oil
1 medium white onion, chopped or sliced, depending on your preference (we love it sliced)
5 large eggs, beaten
To serve (optional): allioli
Rinse the potato chunks in cold water. Drain and pat dry, then season with salt.
Heat the oil in a large frying pan over a low heat (roughly 6cm deep to cover the potatoes). Add the potatoes first, then add the onion straight after and cook until soft, not crispy – usually about 15 minutes.
Using a slotted spoon to drain off any excess oil, transfer the potatoes and onion into a large bowl and season with salt. Stir in the beaten eggs along with another pinch of salt.
Lightly coat the base and sides of a deep, 21cm diameter frying pan in oil, then put the pan over a medium heat. Have a plate that's the same size as your pan handy too.
Pour the egg, potato and onion mixture into the heated pan. Cook on a high heat for 30 seconds if you like it gooey or 1–2 minutes for a firmer tortilla, until you see the sides of the tortilla pulling away from the edges of the pan. Put the plate on top of the pan and carefully flip the tortilla onto the plate, then slide it back into the pan so that the side that was on the bottom of the pan is now on top.
Repeat one more time if you prefer a gooey finish or four times for a firmer tortilla, cooking each side for 15–20 seconds. How long you cook the tortilla for depends on how dry or gooey you like the centre to be – check by pressing the middle of the tortilla.
When you're happy, slide the tortilla onto a plate. When ready to devour, cut into wedges and serve with allioli (if using).
Chorizo al vino blanco (chorizo in white wine)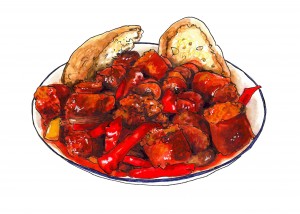 Serves 4
There are so many ways in which to enjoy chorizo, whether it's on the BBQ or simply fried in a pan. Here, we have a simple classic that's easy to make – just be sure you have enough sourdough to mop up all the cooking juices. We love to serve this dish on a white plate, as the colours that come from the chorizo with the white wine are stunning when left behind.
350g raw cooking chorizo, left whole
1 medium red pepper, sliced (approx. 85g)
1 medium green pepper, sliced (approx. 85g)
300ml white wine
To serve:plenty of sourdough bread
Heat a dry frying pan over a medium heat. When the pan is hot, add the whole chorizo and cook for 5 minutes to give it some colour. Add the sliced peppers and cook, tossing occasionally, for 4 minutes.
Add the wine to the pan, reduce the heat to low and cook for 25–30 minutes, until the wine has reduced but there's still enough for some bread soakage.
Once it's cooked, cut the chorizo into 2cm pieces in the pan, then it's ready to serve with a large chunk of bread.
ALLIOLI (garlic mayo for all intents and purposes)

Makes approx. 500ml
This recipe makes a fair amount of allioli as we tend to use more of it in comparison to our brava sauce when making patatas bravas. Since it appears in other dishes too, it's always good to have a little more in the fridge.
1 large egg, at room temperature
3 garlic cloves, roughly chopped
a pinch of fine sea salt
500ml extra virgin olive oil
Crack the egg into a Pyrex jug, then add the garlic, a pinch of salt and 250ml of the olive oil. Blend until nice and smooth.
Now this is the hard part. You may find that you need to try this a few times as it can be tricky, but don't despair. While still blending (don't stop!), slowly – very slowly, little by little – we're talking drop by drop here – add the rest of the oil. The key words here are very slowly so as not to 'break' the allioli.
Keep blending until it's all combined. If it does split, start again. You'll eventually get it! Promise.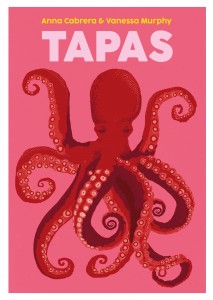 Blasta Books #6: Tapas by Anna Cabrera and Vanessa Murphy (€15) A 72-page A5 cookbook illustrated by Dublin artist Nicky Hooper, Tapas is available to buy on blastabooks.com, in good bookshops and in independent retailers around Ireland.