A couple of cocktails from the Cooney family's esteemed Meath distillery, Boann, to enjoy at any other time when an excuse should present itself. Their gin cocktails use the new Silks Gin, which launched last year and hit the ground running with a gold medal, no less, at the Beverage Testing Institute Awards 2021. The secret ingredient is Silks Gin's signature botanicals, which are hand-foraged from the family's orchard to produce a floral forward contemporary style gin with bright citrus and sweet florals on the nose.
Their Spiced Pear Cocktail, on the other hand, is based on Whistler Double Oaked Whiskey – a premium Irish whiskey crafted in small batches using fine malt and grain whiskeys- and this spicy cocktail is especially pleasing in winter, or for a warm up on chilly days throughout the year. And the same could go for an Whistler Irish coffee, made with the Whistler Cream Liqueur, which is a combination of Irish cream and the Boann Distillery Single Pot Still spirit.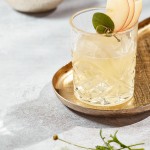 SILKS APPLE BEE – light, bubbly and refreshing, this is a real celebration cocktail.
50ml Silks Irish Dry Gin
25ml lemon juice
25ml apple juice
25ml honey syrup
Apple slice and Sage to garnish
Fill a cocktail shaker with Ice.
Add the Gin, lemon juice, apple juice and honey syrup. Shake to combine and strain into a glass.
Garnish with an apple slice and sage leaf.
To make the honey syrup :
Dissolve honey in a 1:1 ratio with warm water.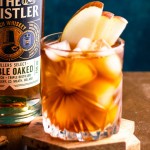 THE WHISTLER SPICED PEAR OLD FASHIONED – perfect for snuggling up on a chilly evening
2 oz Whistler Double Oaked Whiskey
1 oz spiced pear syrup
2 dashes Angostura or Walnut Bitters
Orange Peel
Pear Slice
Ice
Pear Syrup ingredients
1 ripe pear cut into cubes
½ c sugar
1 c sugar
Cinnamon stick
Star anise
In a rocks glass add the syrup, Whistler whiskey, and bitters.
Add ice and gently stir until blended and the ice dilutes slightly
Spritz orange peel over the glass
Garnish with sliced pears
To make the pear syrup:
Combine all of the ingredients in a small sauce pot
Bring to a boil and then reduce to a simmer
Simmer on low for 10 minutes
Strain while pushing on the pears to get as much juice as possible
Sláinte!