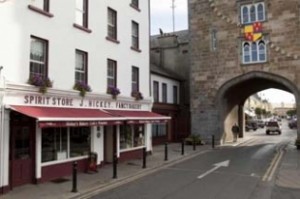 It was great to see some of our own favourites named among 'Ireland's Best Shops', as recently selected by Irish Times readers and staff. As a collection, it says a lot about what makes Ireland tick – and it made interesting reading.
We're big fans of Fallon & Byrne (of course), Hickey's Bakery & Café in Clonmel, the Lilliput Stores on Arbour Hill near the Phoenix Park, for a start, and others too, including Ardmore Pottery and Gallery in West Waterford … it's also reminded me (and thousands of others) to set aside an hour or three for The Gutter Bookshop next time I'm around Temple Bar. And, as I've always had a weakness for hardware shops – one of the many quirky pleasures of travelling around Ireland – I'm dying to lose half a day rummaging around the Churchtown Stores at Dundrum sometime soon.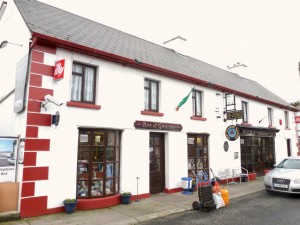 But winning lists have a way of making you think about what's missing too. There are many omissions, of necessity, but what really struck me is the absence of any of our great old shop-pubs – places like Doyles of Graiguenamanagh, Leonard's of Lahardane, and Killeen's of Shannonbridge? Uniquely Irish, they're a joy to visit and the lifeblood of their communities.
Back to the dozen best though and a comment, by Mary Lincoln of Ardmore Pottery, that leapt off the page. She said that there used to be a craft shop on every corner 30 years ago but – referring to the cowboys who sold imported goods – "good riddance to them". We're with you all the way on that one, Mary, and your beautiful shop is one of the things that makes Ardmore a special destination – but, sadly, as we travel around the country for the Guide, I still see imported goods on sale everywhere, taking the place of authentic Irish products.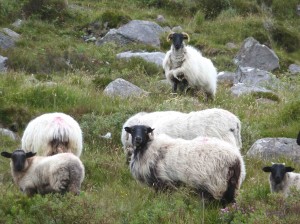 It infuriates me to see so many imported woollen rugs and knits in shops, for example – and not in little corner shops either, but fancy stores that play the 'Irish' card for all it's worth. And, although the labels tell no lies, visitors who are surrounded by sheep every day must assume that they're Irish-made. Not quite a case of misrepresentation, perhaps, but it fails to show Ireland at its best and it has to be an opportunity missed. It's time to start thinking about wool as the valuable product it once was, and as a vital ingredient in our artisan success story instead of an undervalued agricultural by-product of meat production. With so many breeds to choose from, surely there's a niche for sheep that produce quality wool?
Imported food products show up in unexpected places too.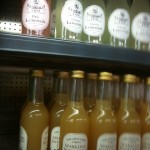 In shops showcasing Irish foods (sometimes even including Good Food Ireland members), you'll see displays of items such as Mrs Bridges jams and preserves and Belvoir Fruit Farms cordials (both from the UK) plus crackers, biscuits and sweet goods to beat the band. Yet, with the possible exception of the cordials, where there may still be gaps in market (small producers make some lovely products in season, but there may be a problem getting reliable all-year supplies except for the well-established juices), there are plenty of fantastic and reliable Irish artisan products to choose from – so why bother with imports?
But t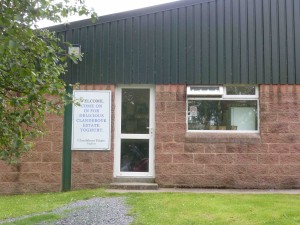 here's a tiny shop I always try to visit when we're in the Bangor area of North Down. Perhaps the smallest shop in Ireland, it doesn't have any of the friendly chat or personal service that seemed to be the unifying factor in the Irish Times top dozen. In fact you're more likely to meet a herd of Jersey cows than a person, as it's a self-service shop with an honesty box and a window overlooking a milking parlour.
The Clandeboye Estate farm shop just offers a small range of lovely foods – fridges full of their own deliciously creamy Clandeboye yoghurts, boxes of beautiful free range eggs in different sizes, and maybe some other special products,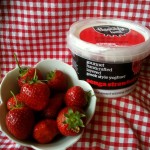 such as local honey. It's an absolute gem and obviously loved by locals in the know, as it may seem quiet when you arrive, but you'll soon notice that a steady trickle of purposeful people pass through and there's plenty of rattling going on in the honesty box.
And, following a recent visit, we found for the first time in years that we had double-yolker eggs on our hands – five out of a box of half a dozen, in fact, so we got eleven eggs for the price of six. Now that's value!
Georgina Campbell