"No traffic jams, no queues, plentiful car parking.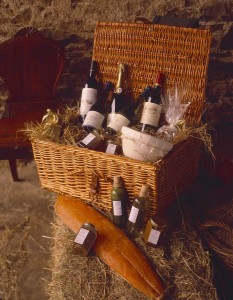 Wonderful gifts, services, delicious food and wines all under one roof…" These are the promises that have made William and Aisling O'Callaghan's exclusive annual Longueville House Christmas shopping night the event where the girls just have to be.
Fashionable and affordable, there are carefully collected designer items and trinkets for the home and thoughtful Christmas gifts. "We invite quirky vendors and services to set up shop," says Aisling, "And anything from diamonds to door stops are on sale."
There's a drinks and tasty nibbles reception on arrival, and then guests wander through the beautiful rooms of Longueville House and choose from a host of glad rags, sassy shoes and handbags, kiddie's toys and clothing, beauty products, fragrances and candles, interior design accessories, Irish designed lingerie, Longueville artisan festive food and more…
William prepares a huge array of in-house artisan foods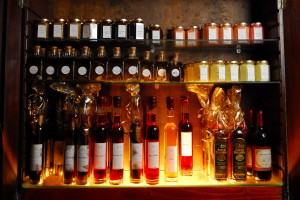 which are sold on the night, along with their famous apple brandy and the delicious new Longueville House Cider.
Now in its seventh year. it's the event for serious southern socialisers and shoppers, the Longueville 'Girls Night Out in Style' is on November 22nd 2012 at 7.30pm and tickets covering entrance and the drinks reception (pre-purchased directly from the hotel) are €35.
And If you can't make it on the night, they have a little Christmas shop leading up to Christmas where the Longueville range of in-house products is sold– and these gorgeous goodies make lovely gifts to take home at any time.