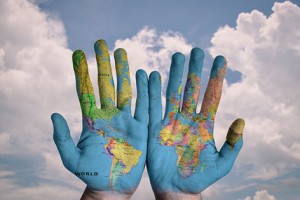 The contributions made by Irish food businesses, non-profit organisations and individuals to furthering social responsibility in the food sector were celebrated at the inaugural Social Responsibility Awards announced by the Irish Food Writers' Guild on Wednesday, 14 October 2015. A total of 23 businesses were nominated for the award, covering areas from sustainability in commercial enterprises to conservation, food education projects, food projects that reach out to the most vulnerable in our community and community gardens.
This year, the IFWG Social Responsibility Award was presented to Bia Food Initiative (BiaFi). Set up in June 2012, the Food Redistribution Centre opened in July 2014. BiaFi facilitates the transfer of surplus food from food-related businesses to charities, providing a socially responsible, environmentally sensitive, business-friendly alternative to wasting good food. It was considered to be worthy of the award because of the scale, scope and ambition of the venture, led by a team of people experienced in the world of Irish social action.
Dublin Simon Community's Soup Run was considered by the judging panel to have contributed at such an outstanding level since it was established in 1970 that it was immediately entered into the IFWG Social Responsibility Award Hall of Fame. The Hall of Fame is an honour that recognises the longevity of an exceptional contribution to the community and will not necessarily be awarded on an annual basis.
Two enterprises received a commendation. The first was the Flanagan's Fields Project, a community garden in Rialto that also houses Dublin's first geodesic dome, which enables the people who garden there to extend the growing season by using state-of-the-art technology. It was considered to be a highly innovative approach to developing a food production initiative designed to support the local community and provide employment. The Guild was delighted to commend this exemplary community growing project in what is the International Year of Soil 2015.
The second enterprise to receive a commendation was Healthy Food for All, an all-island community and school food initiative that aims to alleviate food poverty by fostering positive changes in nutrition and the healthy eating behaviours of families and young people. Projects help low-income communities learn new skills around growing and eating healthy food.
Aoife Carrigy, chairperson of the IFWG, said, "This is the first year that the Irish
Food Writers' Guild has presented a Social Responsibility Award. With the increasing focus on socially responsible practices, sustainability and conservation, the Guild felt that it was important to highlight the outstanding contributions being made by individuals, businesses or other entities involved in the food sector and present an award that not just communicated their efforts to a broader audience, but also conveyed a huge thank you to the people involved from the food community.
"The Irish Food Writers' Guild plans to make this an annual award and, while there will always be some social enterprises that take on a mammoth task, it is equally important that we recognise smaller projects that are run on a community level, so we are completely open to how this award will run in the future. It could go to an ethical food entrepreneur, a chef or a retail business. It could go to a large-scale national initiative or a small project based in one community. The important considerations are that the project is well managed and transparent, that it promotes sustainability, and that it has a positive relationship with the community in which it operates."
The IFWG Social Responsibility Award 2015 was hosted by Residence in St Stephen's Green. Additional sponsors included Ireland's Blue Book, Eight Degrees Brewing, O'Brother Brewing, Metalman Brewing, Longueville House Cider and Richmount Elderflower Cordial.
MORE ABOUT THE WINNERS
Winner: Bia Food Initiative (BiaFi)
Set up in June 2012, the Food Redistribution Centre opened in July 2014. BiaFi acts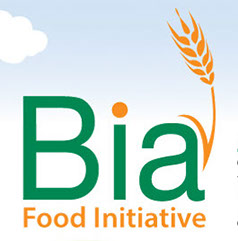 and raises awareness on the issue of surplus food as food waste and aims to alleviate food poverty in Ireland. It is a hugely ambitious nationwide initiative with a large distribution centre with refrigerated storage on an industrial estate in Little Island, Cork, and has already linked with most of the major multiples. They recently acquired and are opening distribution warehouses in Oranmore, Co. Galway, and in Tallaght.
BiaFi facilitates the transfer of surplus food from food-related businesses to charities. BiaFi provides a socially responsible, environmentally sensitive, business-friendly alternative to wasting good food.
BiaFi, Unit 3, OC Commercial Park, Little Island, Co. Cork www.biafi.ie
Contact: Karen Horgan, Project Manager, 086 607 0026, karen@biafi.ie
Commended: Flanagan's Field Community Garden
An urban eyesore in Rialto has been turned into a community garden that houses Dublin's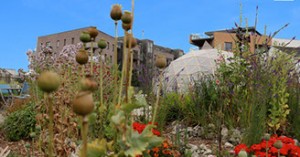 first geodesic dome. The grow dome is an intensive year-round sustainable food producer, an exhibition space, a meeting and education area, and an iconic piece of art. The garden offers the space required to facilitate groups, encourage interaction and change social attitudes through horticulture.
The garden has fostered a sense of ownership in the community, which has brought with it a commitment to improve and engage. There is a communal growing area and individual cultivated plots, and the initiative has inspired local people to produce their own food.
A broad spectrum of groups converge in this green space, inspiring a local health food initiative, three primary schools, two homework clubs and a parent and toddler group to foster a love of gardening and embrace food production as part of the curriculum they deliver. The dome is capable of intensively producing food all year round and can create jobs, food and energy in a sustainable and self-sufficient manner.
Flanagan's Field Community Garden, Reuben St, Dublin 8
www.thegrowdomeproject.com
Contact: Tina Dolan, 087 659 4254, tina_dolan@hotmail.com
Commended: Healthy Food for All
Healthy Food for All (HFfA) is an all-island charity addressing food poverty by promoting

access, availability and affordability of healthy food for low-income groups. It also advocates for and supports the development of an improved school food framework and it promotes a greater understanding of food poverty across all aspects of public policy. HFfA works to support communities to develop food initiatives that can have a transformative effect on the lives, health and social participation of communities.
Healthy Food for All, 100 North King Street, Smithfield, Dublin 7 www.healthyfoodforall.com
Contact: Sinead Keenan, 086 388 8728/01 613 9001, sinead.keenan@healthyfoodforall.com
Hall of Fame: Dublin Simon Community Soup Run
The Soup Run consists of over 100 part-time volunteers who walk the streets in all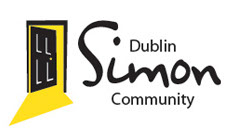 weather offering soup, sandwiches, tea and a good chat to people who are homeless around the city. In conjunction with the Rough Sleepers Team, the Soup Run volunteers conduct street searches for people sleeping rough, maintain contact with them and try to help them form links back into the community. The Soup Run goes out 365 nights of the year and is often the first point of contact for people who want to link into Simon's range of services.
Dublin Simon Community, 1-2 Cope Street, Dublin 2
www.dubsimon.ie/Services/EmergencyOutreach/SoupRun.aspx
Contact: Aoife Mulhall, 085 870 1120, aoifemulhall@dubsimon.ie
ENDS
For further information please contact:
IFWG Chairperson Aoife Carrigy, 087 610 0826, carrigy@gmail.com
IFWG Secretary Kristin Jensen, 086 815 8066, jensen.kristin@icloud.com
or visit www.irishfoodwritersguild.ie
Twitter: @foodguild / #IFWG_SRaward
Facebook: www.facebook.com/IrishFoodWritersGuild
The Judging Process
Unlike the Guild's annual IFWG Food Awards (for which nominations come solely from Guild members), individuals, businesses and organisations can nominate themselves or others for the Social Responsibility Award.
The closing date for entries was 31 July 2015.
Once the deadline passed, the applications went through a two-stage judging process. The awards were initially judged by two Guild members, food writers Katy McGuinness and Corinna Hardgrave, who had overall management of the awards and decided the shortlist. The second panel decided on the winner and commendations. Every member of the Guild was invited to vote at the second stage. The voting took place in September 2015.
The criteria employed included an assessment of:
Social impact – immediate, local impact and potential for broader impact
Clarity and purpose
Is the organisation generous or protective of their own territory?
Is the organisation inclusive vs. elitist?